SOME STORIES IN THE PRESS
click on titles to see articles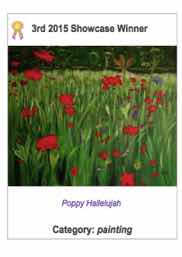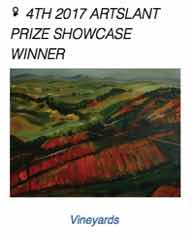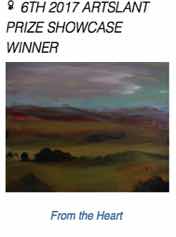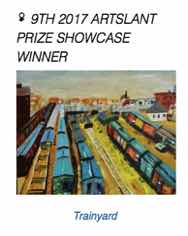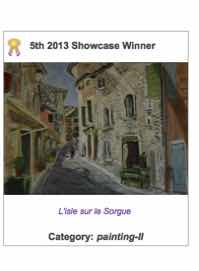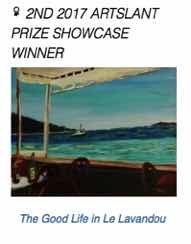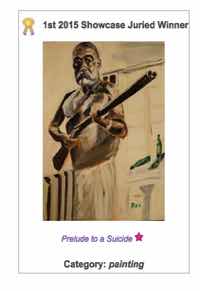 There were nine ArtSlant International Showcases held each year, and these are some of my winners below.
Many of my paintings have been used as illustrations. Some of these include the following:
My painting, "Apples in Normandy," which was used in the publication: "A Spiritual Canticle Poems by Rumi."
Several images of my paintings, including "California 1972," "Snapshot," "Primitive Heart Fertile Mind dancing on the tightrope of Time," and "Hidden Agenda," were used to illustrate poems and stories in "Beyond Words," a literary magazine based in
Berlin."
"The Decision" illustrated "Shadow Poems" by Keisha Cosand- in "LA Magazine."
An image of my painting, "L'ile Sur-La-Sorgue," was used in a the French Publication, "Villages of France."